Homepage Priske
About Priske
As a professional voice teacher, Priske has been researching several singing methods. Exploring the Lichtenberg method over the last 20 years has brought her further knowledge regarding sound development and acoustic perception. Priske graduated as a licensed pedagogue from the Lichtenberger Institute fur Angewandte Stimmphysiologie in Germany.
She has also taken voice lessons with Jennifer Dakin (Royal Academy London) and the renowned professor W. Stephen Smith (Chicago Northwestern University) to explore his vocal technique "the naked voice," a holistic method. Beyond her musical training, Priske's studies in identity-oriented psychotrauma therapy with Professor Dr. Franz Ruppert in Munich and Oslo have given her invaluable insights into the connections between trauma, the body, and the voice. Drawing on this knowledge, as well as her training in traditional Chinese medicine and classical Taoist writings, Priske brings a unique perspective to her voice therapy sessions.
Priske's approach is highly personalized, tailored to the individual needs and goals of each student. Through her guidance, students develop a deep understanding of their bodies, minds, and voices..She taught sound development at LUCA school of Arts (Leuven) and has a private practice in London, Amsterdam, Antwerp and Ghent.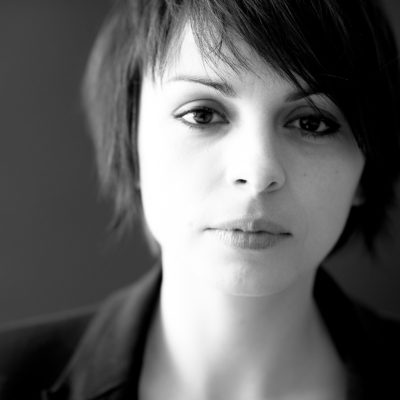 "Priskes incredibly refined ear, depth of experience, and fine tuned ability to read and guide her students dispelled the myths and blocks that had come between me and my voice. Priske instilled a sense of joyful exploration that gave me a deeper connection to my body, mind and sound. I have recommended her teaching to countless people and it is never a surprise when they return with significant and almost magical shifts and changes - vocally and beyond."
"I can't even begin to describe what the session did for me! It was therapeutic at its most profound way! Just one single session allowed me to discover and acknowledge a deep sadness within me from a current difficult situation and helped me release so much tension through the voice and her leadership, until absolute clarity and understanding settled in. Leaving her class feeling light and happy and on a new path did wonders for me. So, so grateful to Priske for her unbelievable talent in healing through this experience!"
"Priske taught me that the exploration of the psyche can go hand in hand with developing richness of sound. She showed me passages into brightly lit attics with tinkling frequencies. And she led me to dark cellars where a grainy timbre sets the foundation. Each time, I am curious which sound I will encounter. It is a privilege to discover this with Priske."